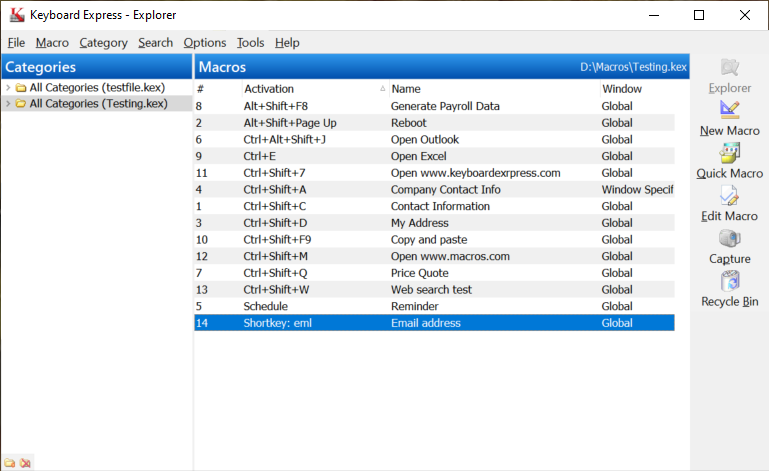 Shows all of the macros in your macro file. Define any number of macros in each macro file. Choose from 846 hotkey combinations. Assign hotkeys to specific windows or make them global or schedule them to play at given time intervals.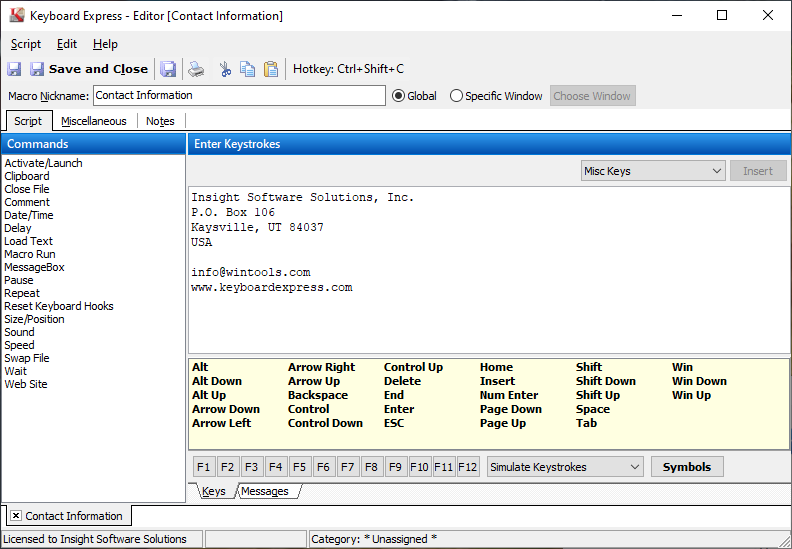 Create macros using Keyboard Express script commands. Entering or modifying keystrokes for your macros is a snap. Key in your desired text and click on buttons to add specialty keys such as "Alt" or "Left Arrow". Symbols such as ½, ¢, æ, é and ñ can quickly be added. Easily add delays or pauses into your macro with a click of a button. Insert Date and Time or liven up the macro with sound effects.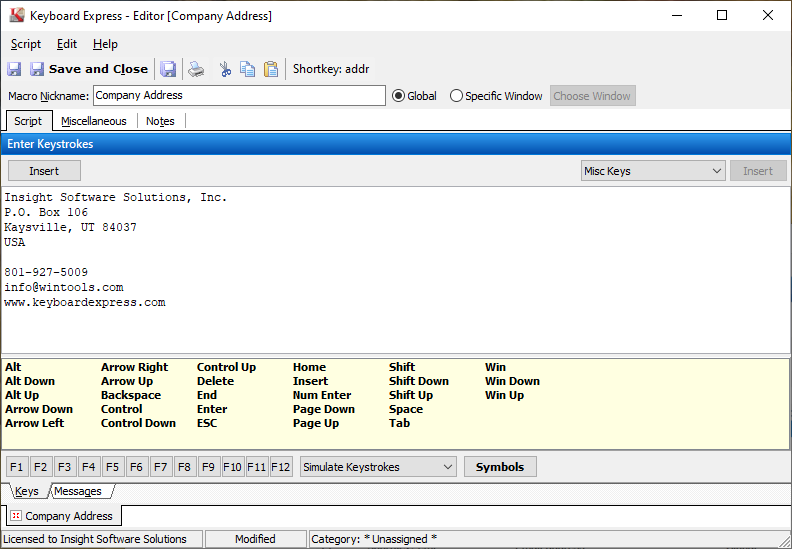 Create easy to use shortkey (abbreviation) macros using the Keyboard Express ShortKey Editor. Type a short phrase and it will be expanded.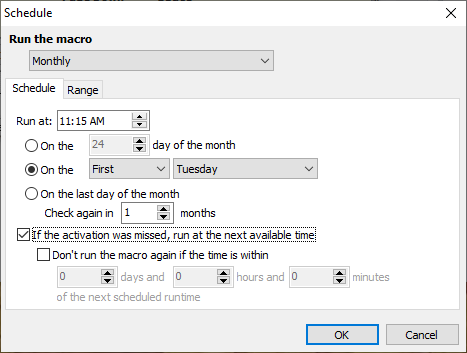 Schedule macros to run your applications unattended. Great for unattended backups, virus checks, e-mail runs and more. Scheduling options include running when Keyboard Express first starts, hourly, daily (optionally choosing any or all days of the week), weekly, monthly, once or every "x" minutes. While you're away, let Keyboard Express do your work for you!

Choose one of the Quick Macros to Search the Web, Organize Desktop Windows, Run a Control Panel Applet, Open a System Folder or Shut Down your computer.